No Fair-Weather Fans Here
We all know that being a Tech fan is not for the faint of heart; Red Raiders are a sturdy bunch. We'd have to be to cheer on our favorite team who plays home games in a place voted Toughest Weather City in the country just last year. From haboobs to raining mud to wild temperature swings and ice storms, we've got it all in the Hub City, so Tech fans always have to be prepared.
One very practical way to thrive in the extreme weather is to load up your beverage in a new Yeti Rambler Tumbler. Regardless of the temperature outside, Yeti claims to keep your drink "as cold as science allows." This will be perfect before an early season football game. Their amazing technology will also keep your hot beverages hot during the colder months. But perhaps the best part about the amazing engineering of all Yeti products is that the company belongs to some very bright Tech alums, so you're supporting Red Raiders just by buying one.
Another thing to consider as a Tech fan is how to stay fashionable while being prepared for an 80-degree tailgate and a cold front blowing in by half time. For the ladies, I recommend a Texas Tech scarf. It's a fashion statement early and armor against the elements by evening. I'm a fan of this Double-T infinity scarf for the Lady Raider in your life.
For the guys on an in-between weather day, you can sport the Under Armour Short Sleeve Performance Windbreaker. I got my dad one of these in black a few years back, and he especially loves wearing it when he's golfing and needs another layer, but doesn't want a full jacket. I think you could also pair it up with some gray/grey baseball pants and a Tech baseball hat if you want to dress up as Tim Tadlock for Halloween.
Supporting All of Our Red Raiders
One thing that VTM has helped me do is follow all Texas Tech sports, not just football. We have some very successful teams from our Big 12 championship track team to our national championship meat judging teams to our College World Series baseball team and our Sweet 16 soccer team. Sometimes following these other sports requires a bit of creativity and some different kinds of gear. I thought I'd share with you some of the things that help me support all of our Red Raiders.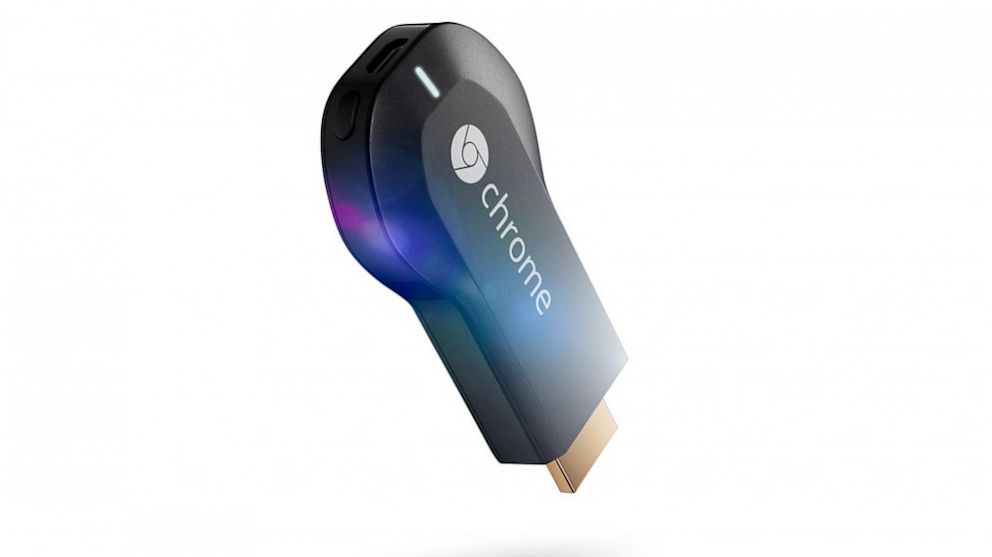 There are times when you're dying to watch one of your Red Raider teams, so you get on the Game Day Thread only to discover that Texas Tech's regional final baseball game is only being broadcast on ESPN 8 The Ocho, and you don't think you have that channel where you live. You can get it online on your tiny laptop, but you really want to lay on the couch and watch it on your giant TV. No worries. All you need is Google Chromecast at only $35 in order to project what's on your phone/tablet/computer onto the big screen. I got one of these last Christmas, and it has been a game-changer for me this season. (And nobody tell my dad, but my favorite Tech fan is getting one this year!)
Even in person, there are some challenges when you go support your #14 Tech soccer team and you have to sit on those cold aluminum bleachers for a couple of hours. Unless you're a young, healthy college student, you likely develop a butt cramp and back ache by halftime, but you want to stick around to see whether Janine Beckie will get another hat trick. Guess what. I've got just the gear for this situation. The Crazy Creek longback chair turns your seat into a comfy recliner, and the other good news is that with no metal parts, it can easily make it through stadium security with you. I bought a couple of these many moons ago when I was a cheerleading sponsor and had to go to a million and seven games, and mine have held up well over the years. They were originally designed for camping, but I strongly recommend these for fans or parents who spend a lot of time in bleachers supporting your future Red Raiders.
I think I've saved the best for last. How do we support the most successful team and progam in Texas Tech history? Our meat judging team has won 11 national titles, and I think we'd all love to support them. I've got some delicious news about how you can do just that. You can purchase meat from Raider Red Meats as Christmas gifts, and I hear their meat is the very best. Not only that, but they have an amazing mission:
Our mission to fund scholarships and serve others has been made possible by offering only premium cuts of beef, lamb and pork. Our product line is broad, consisting of fully-cooked and ready-to-eat meats such as smoked beef prime rib, smoked sausage and beef jerky. Our steaks are carefully chosen and heavily aged to perfection. We strive to offer only the highest quality, most consistent eating experience possible! Our product is available in COWamongus! in the Animal and Food Sciences Building on the Texas Tech University campus.
Alright, VTMers, hopefully you found something for you or another Red Raider fan on your list. I wish you all the best for this holiday season. Each of you has contributed to an amazing 2014 here at VTM, and I look forward to many more awesome years together!